Our Dance Classes Batch & Schedule
SAT | SUN @ 11 to 12 Noon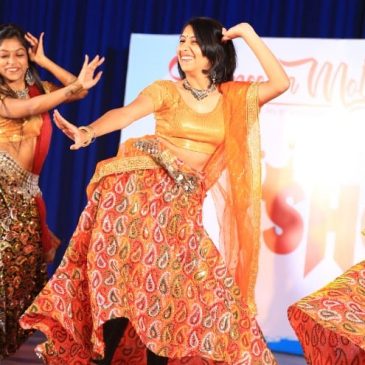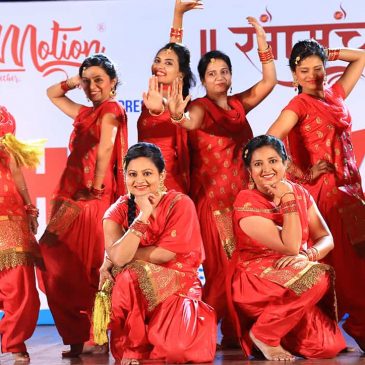 MON | WED | FRI @ 9:30 to 10:30 am
Editor Notice
This section appears on Desktop & Tablet
We have achieved these amazing stats for our work, goals, and we asked them for their star-rating and valuable reviews of our dance studio.
students Reached their goals
These people think we're awesome. The feeling is mutual!

Jayashree Gadge
When I joined the classes I had only intrest indance but didn't had confidence. My tutor Ms Pooja really helped me to bring my confidence and took several efforts on me to teach dance. She taught me leg excerices as I had problem in knees, she taught me with lot of patience and took efforts on me.
Sangita Pant
Very happy with my decision of joining Dance In Motion India. Kudos to the instructor who can really turn even non-dancers into dancers. I enjoy to the extent that I look forward to the next class. Keep it up!
Deepta Vivek
Great dance teacher. Have been learning for 4 years now. Have learnt various forms. Get to perform on stage as well. It's overall great fun and learning at the same time.
sapna nair shaikh
I have been training at this class for around 3 years.....lovely and friendly environment.....good exercise. It has changed my life... I can't imagine my life without dancing now....
Vinita Kulkarni
Great dance studio... Pooja is a very nice teacher.. my daughter poorvi is learning dance from her since 2 years.. very enthusiastic.. seeing my daughter performance ,I inspired and joined the class last year.. thank you Pooja for everything what you taught me... Just love to learn more dance skills from you.
Dasrath Limbhore
DIM is the reason why i wait for my Weekends.Faculty at its best👌Both sir and mam are not only good teachers but also a very good person.()after a long busy week..here I fill my fuel for the next week😁(senior batch student -Pratiksha)

Nishat Siddiqui
It was my best decision to join DIM. Puja teaches so many dance forms & not just limited for a woman. I think I could not get such experience anywhere else.
Rajashree samarth
One of the best dance institute. Puja & Ashmit sir both of best faculty and very good person.
Sneha Humbre
Best place to learn new authentic dance styles
Louis Joseph
Ashmit Sir and Pooja Mam hat's off to both of you because My Daughter Angel has learnt so much Dance Very nice and she loves to go to your dance in motion class I highly recommend to all my friends and family members to be a part of your Dance Class

Piyush Desai
My son and me have been associated with DIM for around 2 years plus so it's difficult to summarise how this studio has shaped our lives. Being a trained classical dancer it challenged me to try and learn other different forms of dance. All Thanks to Pooja and for Ashmit being a excellent teacher and helping us to get the best out. Giving emphasis on to minute details and the proper technique. Looking forward to many more dancing adventures....💃💃

Amritha Anand
Contacted pooja & ashmit for sangeet choreography for me & my friends.They made our life so easy. 😄 They managed to make us learn all the steps within days. And improved our performance with lots of practice sessions. Would definitely recommend DIM for any choreography or even to learn dance ❤️
Aman Maini
I found them on google while I was looking for a choreographer for my parents (now In their late 60's) for a wedding performance. From the very beginning I found them to be kind, professional and helpful. My parents had a wonderful & fun experience attending a 5 day class and we also loved their performance when they at the event. Overall everything was PERFECT! I usually do not give a 5/5 very easily but in this case we were fully satisfied with everything. The experience, the people & the choreography. KEEP UP THE GOOD WORK 🙂
We're at Building C 2, Office No- 10, Bramha Estate, NIBM Road, Next to Jyoti Restaurant, Pune.